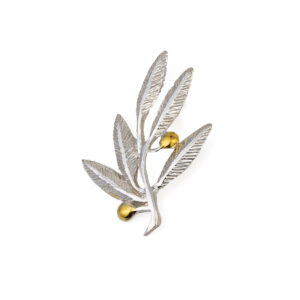 Back to products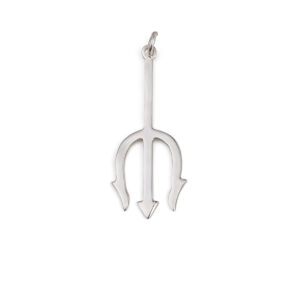 Greca Lace Pendant
65,00€
Tax reduction for Non-Eu countries at the end of the order
Pendant inspired by the Greek Key meander symbol.
Made of sterling silver 925°.
Handmade in Greece.
Explore Meandros Collection
Meandros design is a decorative border constructed from a continuous line, shaped into a repeated motif. Such a design is also called the Greek fret or Greek key design, although these are modern designations. On the one hand, the name "meander" recalls the twisting and turning path of the Meander River in Asia Minor, and on the other hand, as Karl Kerenyi pointed out, "the meander is the figure of a labyrinth in linear form" the meaning is that there is no beginning and no end in some cases so it becomes the symbol of long life and eternity.
Available / Ships in 1 to 3 days

FREE giftbox
Comes with purchase guarantee
| | |
| --- | --- |
| Material | |
| Kt | 925⁰ |
| Width | 1.1 cm – 0.4" |
| Height | 3.3 cm – 1.29" |
| Stones | |
| Weight | |
| Gender | |
Only logged in customers who have purchased this product may leave a review.
We ship worldwide by DHL Express and FedEx courier (International Priority service). For Greece, we ship by SPEEDEX courier.
SHIPPING TO GREECE
Shipping cost is 3€ for paid orders or 5€ for cash on delivery.
*Remote areas: shipping cost is 6€ or 8€ for cash on delivery
For orders over 50€, we offer Free Shipping by Speedex.
Transit Time by SPEEDEX
Greece:
about 1 – 3 days
WORLDWIDE SHIPPING
Delivery costs vary depending upon the destination.
The shipping cost of your order can be viewed after you place your item(s) in your shopping cart and after entering your billing details at the checkout page.
For orders over 100€, we offer Free EU Shipping by DHL Express (International Priority service).
For orders with delivery destination outside Europe, we offer Tax Reduction which is calculated at the checkout.
After your order has been shipped, you will get a shipping notification with the tracking number.
TRANSIT TIME BY DHL EXPRESS/ FEDEX
Destination:
Europe Transit Time:
about 1-2 working days
All other countries Transit Time:
about 3-5 working days
You can track your parcel on the DHL (www.dhl.com) or FedEx site (www.fedex.com) using the tracking number provided.
*Duties and customs expenses will be the responsibility of the recipient.
**Deliveries in remote areas will be made through Hellenic post.
When Wearing
– Avoid contact with soaps, lotions, and perfumes. Take your jewelry off when washing hands, showering and putting on lotions, fragrances and makeup.
– Avoid wearing your jewelry while exercising.
– Make your jewelry the last item you put on when getting dressed.
– Avoid swimming in your jewelry.

When Storing
Store your items in an airtight space, such as the jewelry box that comes with our products. This will keep your jewelry away from humidity and other chemicals in the air.

When Cleaning
The best way to clean your jewelry is with a soft cloth made of cotton or fine fibers. Make sure the cloth is dry and very gently scrubyour jewelry. Avoid using chemical cleaners.