The art jewellery creation adventure
begun on 1975 when Vasilis and Marianna Nikolaidis established their own jewellery workshop businesses creating hand made jewelry, exploiting their previously acquired working experience, with a great emphasis on robustness and detail.
Continuing to create and produce jewellery both Vasilis and Marianna decided in 1981 to open their first retail shop in the area of Acropolis, named Greek Roots. They were specialised in creating and selling silver and gold items with precious and semi precious stones, inspired by the Greek heritage based on ancient and traditional Greek motives.
Given Marianna's passion for the contemporary art, they started adding collections from distinguished Greek jewellery designers leading in 1988 to a new retail store named George Art Jewels, their son's name, by offering pieces that it wont be found just anywhere in Greece.
George Nikolaidis,
the son of Vasilis and Mariannas, raised in the workshop and he followed jewellery design and gemmology studies in the Mokume college having the unique opportunity to share his passion for jewellery craftsmanship by actively involving in his family business.
George continues family's jewellery tradition with Greek Roots having as a vision to provide state of the art jewellery with an affordable price, unique quality and a wide range of designs.
He is both a jewellery designer and business man while works long hours creating handmade customised pieces  in the acropolis workshop where people can watch his art in the making as the Nikolaidis workshop is currently located on top floor of the acropolis store and is open to the public were visitors can be introduced to the magical world of jewellery design and the Greek culture.
We look forward to meeting you and showing you lots of lovely pieces that will remind you of your magical time in Greece. And as any proud Greek will tell you, the most beautiful and hospitable country in the wolrd. Full of rich history, ancient Greek monuments, magical beaches and delicious food.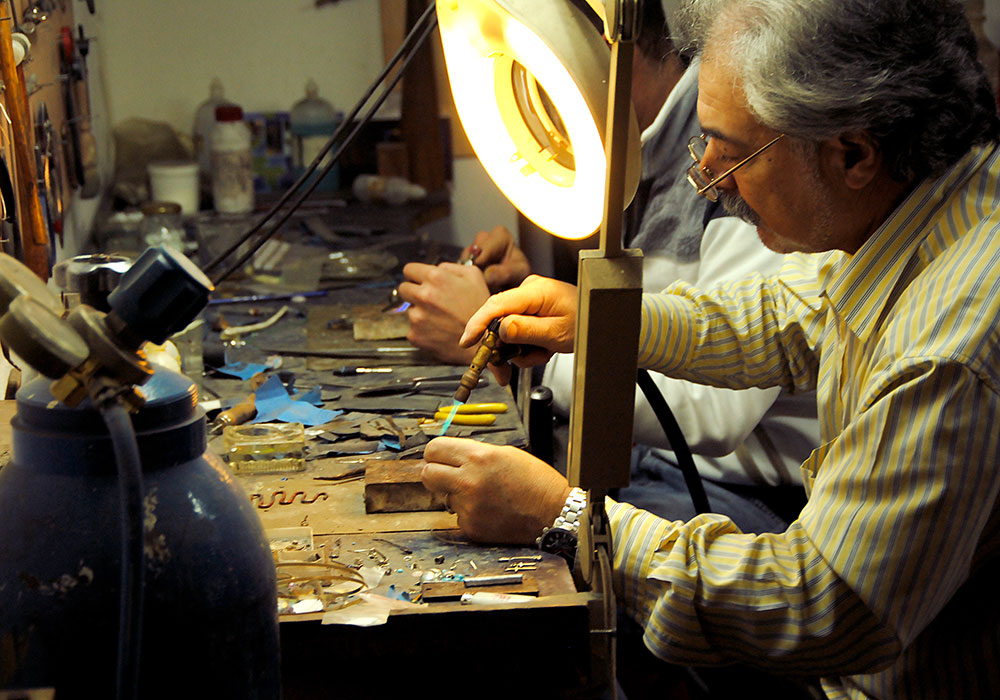 GREEK ROOTS Jewelry Shop
7 D. Areopagitou str., Athens, Acropolis, Greece